Damon Roberts
FOUNDER
Damon Roberts founded Acute Wealth Advisors in 2001 with the goal of helping individuals prepare for and enjoy their retirement years. As an investment advisor representative and licensed insurance producer, Damon has worked with clients for nearly two decades to create financial solutions that encompass tax optimization, estate management, and Social Security maximization.
Damon has educated thousands of seniors about retirement and feels strongly about helping people help themselves. This passion for educating has led him to give back through a 501(c)3 non-profit organization called the Foundation for Financial Education, which is focused on educating communities about relevant financial issues. Damon and his wife, Danielle, have nine wonderful children and they enjoy being a part of all their many activities!
Matt Deaton
PARTNER
Matt Deaton joined Acute Wealth Advisors in 2008, bringing his experience and background in management, marketing, and customer relations. Matt graduated summa cum laude from Arizona State University with a Bachelor of Science in finance. He later returned to Arizona State and earned a Master of Business Administration.
With contributions from Damon, Matt authored the book Success in the New Retirement which provides insights and keys to successfully navigate retirement in today's world. He and his wife have three wonderful children and love living in Arizona.
Melissa Palmer
OFFICE MANAGER
Melissa Palmer joined Acute Wealth Advisors in 2017. Melissa brings with her more than 10 years of knowledge and expertise in financial service, marketing, administrative duties, and customer service. Along with her regular office duties, Melissa manages our customer communication and marketing programs. When she's not busy at the office, she's an active, full-time mom to three amazing boys.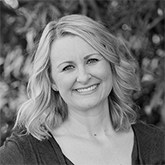 Abbey Brennan
ACCOUNT MANAGER
Abbey Brennan joined Acute Wealth Advisors in September 2015. She has more than ten years' experience in the financial industry and manages all incoming account paperwork and fund transfers. She enjoys helping others and strives to provide the best customer experience.
Abbey graduated from the University of Arizona in 2006 with a Bachelor of Science in communication and a minor in business administration and was a member of Gamma Phi Beta. Abbey is an investment advisor representative and licensed insurance producer. She and her husband are busy parents of two little girls.